Parsons-Meares adventure!
For the past two weeks, i've been doing some freelance work as a pinch-hitter dyer for the NYC costume production house, Parsons-Meares. They produce costumes for theatre, film, opera, ice skating shows, and any number of other entertainment events for which costumes are required. Some years ago, i worked for them one summer on
Shrek: The Musical
, and have remained in touch with several of my coworkers from that time. So, when they found themselves needing extra help in their dye facility, a friend who works there suggested they bring me on short-term. I was happy to accept!
Many of the projects Parsons works on are protected by confidentiality agreements with corporations like Disney, so while i could tell you that they are currently working on costumes for a new Broadway musical of
Aladdin
, i can't share any images of those costumes. (You could go check out
Costume Designer Gregg Barnes' Pinterest moodboard
for the show and get an idea of them though!) I do have a few pictures though that might be of interest.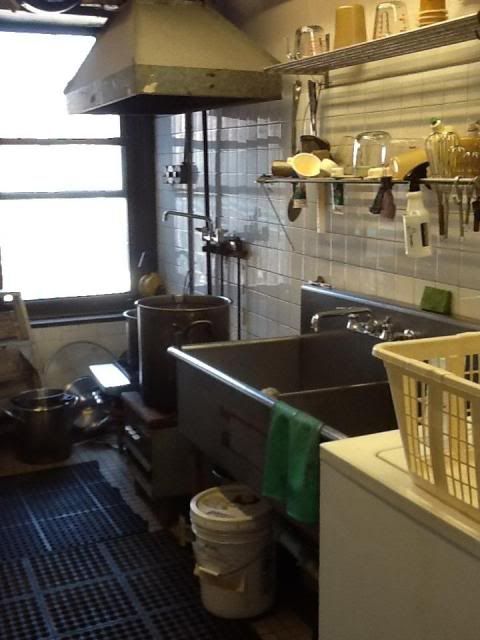 A view along one wall of the dye shop. Things i love about this: white tile walls, big vent hood over the gas range dyepots, natural light!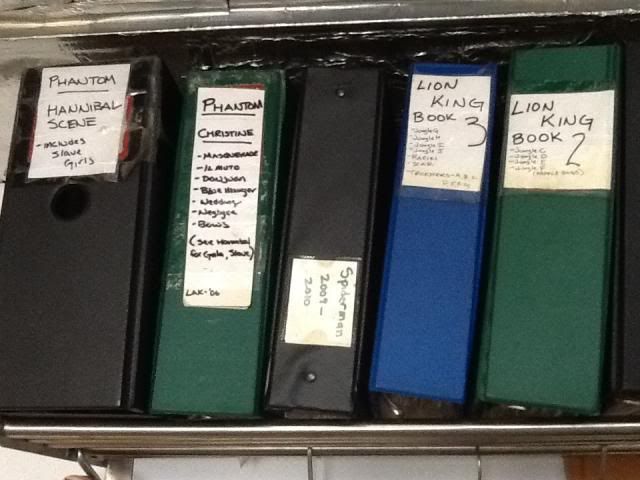 Some of the binders of dye recipes for long-running shows. So far i have been working out of the Lion King binders the most.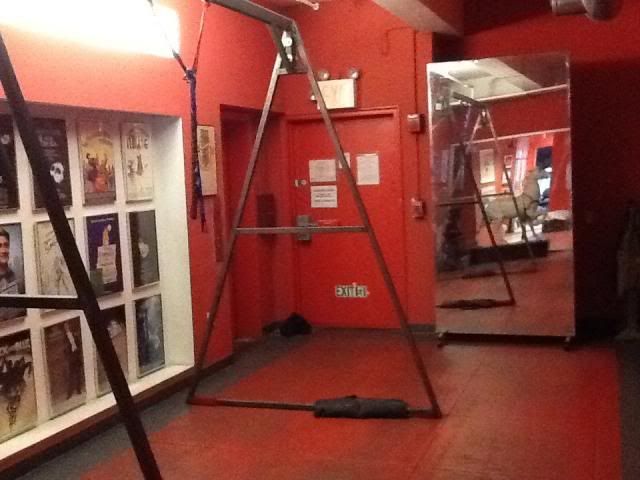 Suspension rig in the fitting area for aerial performers.