Artisan focus/Millinery tools: Mark DeCou Studio
DeCou has been working with some hatters in his community on the development of these tools, and taking his inspiration out of the 1919 text
Scientific Hat Finishing and Renovating by Henry Ermatinger
, which is a wonderful resource on blocking and finishing of men's hat styles.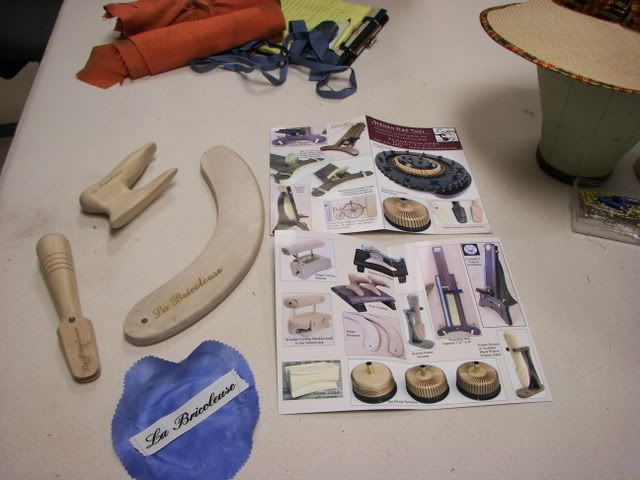 Clockwise from left: runner-down, foot tolliker, puller-down,
DeCou's flyer on other available hat tools (including brand new conformitors!),
hand-dyed blue china silk hat lining tip with basted-on label
(waiting to get set into a forthcoming hat)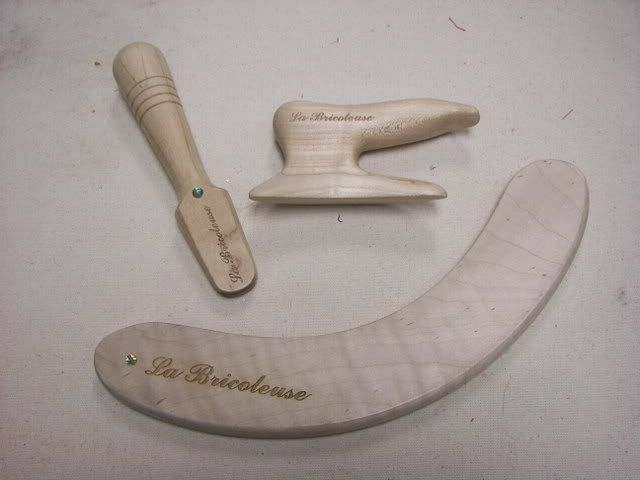 Clockwise from upper left: runner-down, foot tolliker, puller-down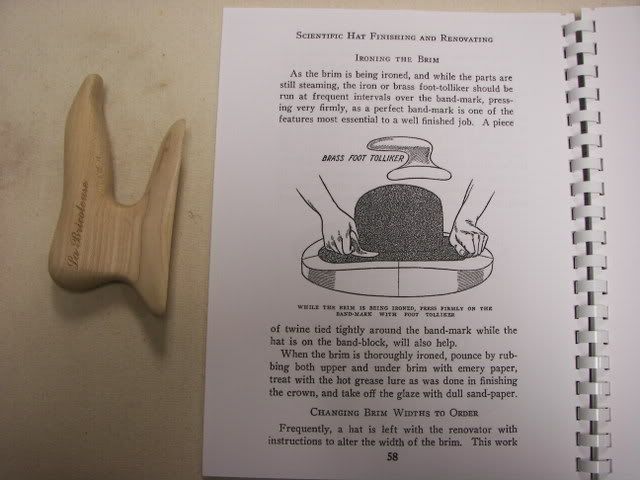 Foot tolliker and illustration from Ermatinger text on its use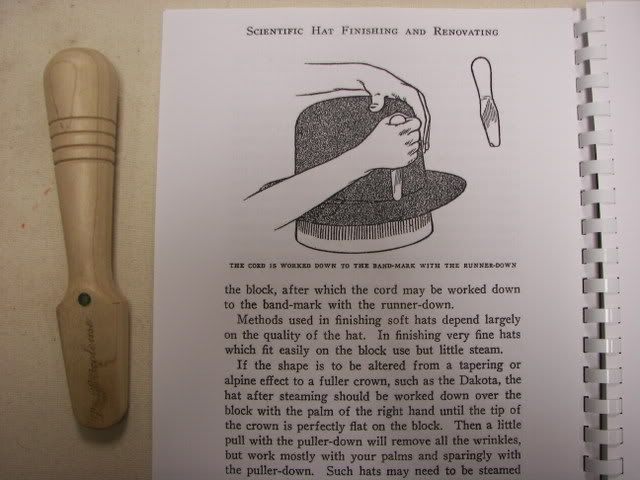 Runner-down and illustration from Ermatinger text on its use



Puller-down and illustration from Ermatinger text on its use
In addition to these three types of tools, he also makes
beautiful spinners
,
finely-crafted rounding jacks
(which can be customized with engraving or scrimshaw insets), and the aforementioned
conformitors
, among other things. Me, i'm getting a rounding jack next, but what i really desperately want is one of those conformitors. It'll take some serious budgeting to afford one of those, though, as he's offering them at $1750 (which they're well worth, given their complexity of engineering).
For reference, i paid just under $140 for these three tools complete with custom laser engraving of the "La Bricoleuse" name, shipping, and handling. Given that they're tools you simply cannot buy, pretty much, i consider it cash well-spent for such lovely, well-crafted pieces.
DeCou's
professional site
doesn't yet list a section for hat tools--he's relying on word-of-mouth among hatters right now. If you are interested in commissioning some of these tools from him, you can drop him an email for a price-list and more info.
Oh, and just in case you wanted a better look at that hat you can glimpse in the corner of the first picture, I finished it today, lining and everything, so here are a couple pix: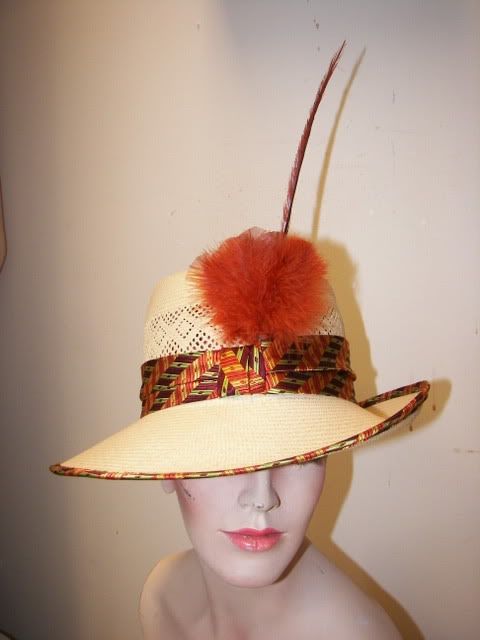 swank!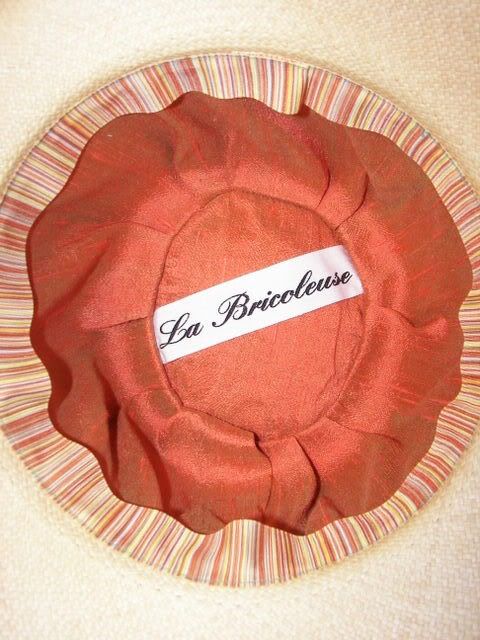 lining detail with ornamental grosgrain
The hat's band and brim binding are made from a generous bias cut of vintage necktie silk; it features a vintage feather spray of pheasant and dindonneau (turkey). This hat is fully lined in crosswoven orange silk dupioni and measures 22" around the headsize opening (size 7 hat). This hat will be up for grabs in a forthcoming a charity auction, TBA with more details as i know them.
I can't even begin to express how excited i am to have run across Mark DeCou, an artist and artisan woodworker who has recently begun producing functional reproductions of hard-to-find antique hat blocking tools.