Casting a hat block in 2-part rigid foam
Second-year graduate student Candy McClernan already took my graduate millinery class some years ago, before applying to the program. Now that she's an enrolled graduate student, rather than just coast through a semester having already earned that credit, she decided to do a devised independent study: "Millinery II," if you will.
She has been working on several exciting projects as part of her research, and recently completed one of the topics on her list: replicating a vintage hat block by casting it in
Foam-It 5
, a two-part rigid foam.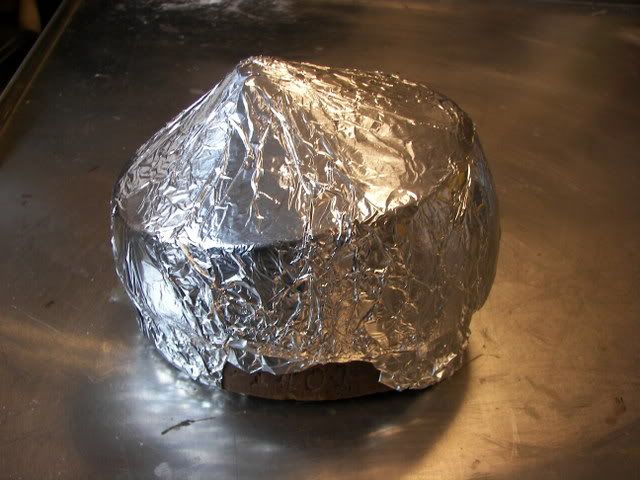 This cute "pencil point" crown block is an vintage piece owned by one of our alumni, Randy Handley.


Randy had entrusted us with the care of his hat block collection while he spent the past three years on tour with Cirque du Soleil, but he recently accepted a permanent position on one of their new shows out in Las Vegas! Candy set a goal for herself to find ways of copying all six of Randy's blocks before he took them out west...
She started by using plaster bandages to make a mold of the block pictured above.
IMPORTANT: if you do this, make sure you use
Ease-Release 2831
mold release on your mold! This kind of foam sticks to almost everything, and the expected releases do not work! You can't use a silicone spray, or an oil spray, or anything i know of BUT the Ease-Release stuff!

The mold is seated in a box to stabilize it. It will need to sit like this for a while after Candy pours the foam.



Foam-It 5 containers and disposable cups, ready to go!



Candy made a kind of "lollipop stick" with a wire anchor, to seat down in the foam while it cured. She planned to use this stick to help demold the finished piece.



Candy pours out the two part foam from Smooth-On, and after this picture was taken she mixed the two parts and poured it into the mold.



That's not much foam...



...but it expands...



Look at that foam go!



Candy's finished block. She smoothed the surface even further with wood filler and sanded it, then Dremeled a rope line around the base.



A cute autumnal-colored straw hat which Candy blocked on her "new" hat block! Bravo!